Top 20 free fonts for designers : Finding stylish fonts for your design projects can be a major time sink. Once, only limited graphic design fonts were available to the graphic designers for free. This restricted their creativity when they wished to incorporate a certain font to convey a message through the design.
High-quality popular graphic design fonts were accessible at a very expensive price which not all the designers and clients could afford. But now thanks to Google Fonts and various other useful sources, hundreds of high-end graphic design fonts are easily available for free to the designers on the web.
in this post i am going to share with you Top 20 free fonts for designers which will help you creating good artworks. These all are free fonts which you can download from given below links. Best fonts free download .
Read also :-  Best Free Photoshop Alternatives for 2018
Top 20 free fonts for designers
1. Harriet
Available from OkayType, Harriet is nothing new, having scooped a Certificate of Type Design Awesomeness from the Type Director's Club in 2012. But we've seen quite a lot of it in recent months. So much so that we think it's making a comeback.
A rational serif typeface — inspired by design popular in the mid-20th-century, Harriet draws from both transitional faces, such as Baskerville, and modern faces, like Century. However, unlike these historic models, it adopts more contemporary features and finishes. Harriet also includes a set of Display styles for potential logos as well as a set of diligent and sturdy Text styles suitable for body copy.
2. Playfair Display
This free serif display font takes inspiration from the late 18th century European Enlightenment and the work of type designer John Baskerville. The high-contract letterforms have delicate hairlines, relating to the rise in popularity of pointed steel pens, which took over from the previous broad nib quills during this period.
The typeface design is a project led designed by Dutch designer Claus Eggers Sørensen. It's development is open source, and can be found on GitHub here.

3. Exodus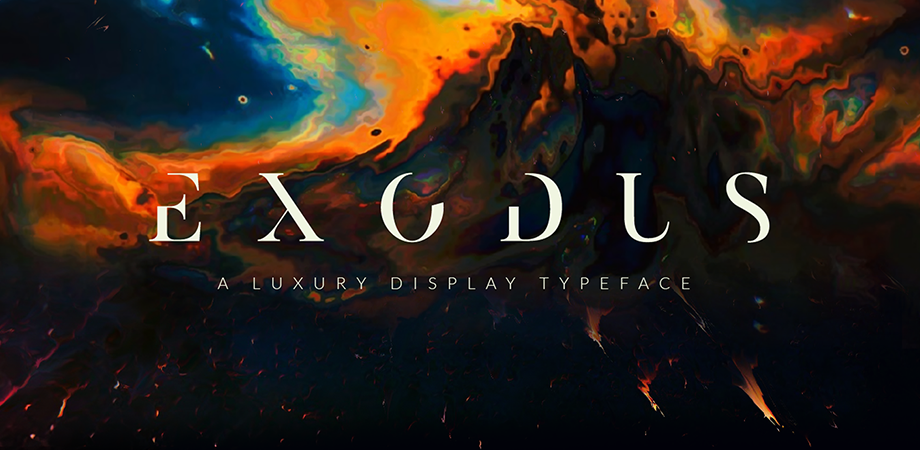 Exodus designed and shared by Andrew Herndon. Exodus is a display serif typeface with luxurious lines and a smorgasbord of unique alternative characters. Exodus Standard comes with Exodus Regular, Bold, Stencil, Stencil Bold, Wide & Wide Bold. Exodus Display comes with Exodus Subract, Subtract Bold, Shino, Shino Bold, Sharpen, Sharpen Bold, Striped & Striped Bold.
4. Streetwear Font
Streetwear is bold and stylish retro inspired script typeface suitable for logo, poster, branding, packaging and t-shirt design. It looks like 1960s and 70s fashion and sport related typeface, unique and fun at the same time. You can access Streetwear's alternate characters by using OpenType savvy program such as Adobe Illustrator and InDesign. Watch this Youtube video tutorial showing how to access Streetwear's opentype features in Adobe Illustrator. best fonts free download

5. Bairol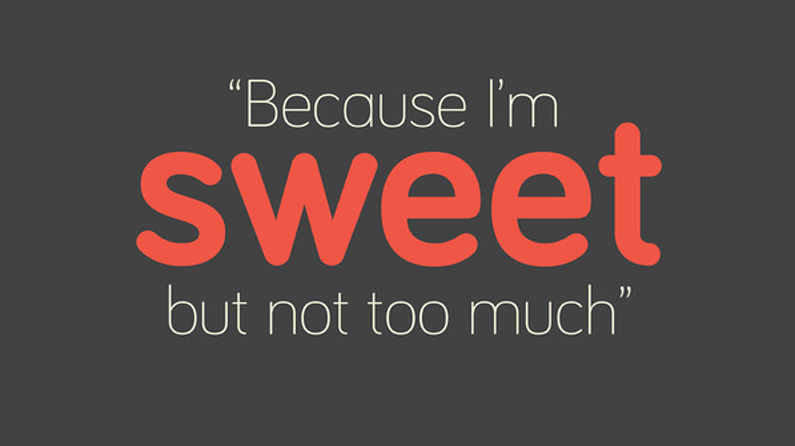 Bariol designed and shared by atipo ®. Typography rounded, slightly condensed, friendly and close without being excessively sweet, and very readable, even in small sizes, thanks to its sober shapes and simple construction. A new rounded, slightly condensed typeface. it's nice and familiar without being too sweet, and very readable even at small sizes, thanks to its sober shapes and its simple construction.
6. Ikaros
Ikaros Designed and shared by Matt Ellis. Free Ikaros Font for you to download and use in web design or graphic design. You can download and use it free for personal project.

7. Merriweather
A truly open source free serif font, Merriweather has its own project on GitHub. It was designed by Sorkin Type to be easy to read on screens, particularly. "It features a very large x-height, slightly condensed letterforms, a mild diagonal stress, sturdy serifs and open forms," it says.
Read also :- 10 Best Photoshop Websites And Blogs To Follow in 2018
8. Calluna Serif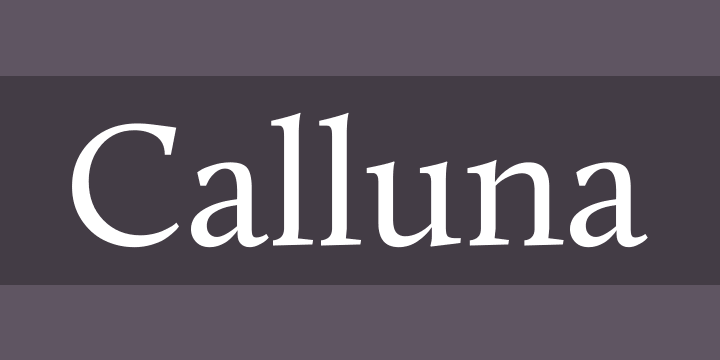 When I needed a little break from designing Museo I was just fiddeling around a bit to see if maybe a full slab serif would be something to have a look at. The first thing I did, of course, was to put slab serifs on the stems of Museo. When I did, something nice happened. Slab-serifs with a direction! I ended up using the idea for something I always wanted to do: making a rather serious text face. The goal was to make a text font, but one with enough interesting details.
In the end it all came down to finding the balance in a typeface between robustness to function as a text face text and having enough rafinement to look good as display font. best fonts free download

9. Selima
"Selima's breezy brushstrokes are perfect proof that script typefaces don't have to look old-fashioned or uptight — they can be casual and modern." https://blog.hubspot.com/marketing/best-free-fonts-designers
10. Yeseva One Regular
If you're concerned that serif typefaces come across as too uptight or formal, consider Yeseva, a laid-back option for headlines and subtitles.

11. Sant'Elia Font Family
Sant'Elia Script from Yellow Design Studio is a robust modern type family with regular and rough versions in six weights. Its letterforms are crisp and welcoming with a splash of verve. Alternate versions feature angled strokes that inject extra energy. Rough weights include three different distress levels that can be mixed for added control and customization. Try Sant'Elia Rough Line, Line Two and Line Three for free!
12. Bourbon Grotesque
Bourbon Grotesque font was designed by Jeremy Vessey, and he shares completely free. Bourbon Grotesque is a sans serif display font with a rounded aesthetic. It comes in regular and inline styles and includes multilingual uppercase characters, numbers and punctuation.

13. Leafy
Featuring 95 unique, hand-crafted characters, Leafy is an all-caps brush font drawn by Ieva Mezule and assembled by Krisjanis Mezulis of Latvian agency, Wild Ones Design. Perfect for any design that could use a personal, handmade feel, it's free for both personal and commercial use.
14. Moon
"Have you exhausted your library of simple and free sans-serif typefaces? Add Moon to the mix. We love this font's clean simplicity and round edges." https://blog.hubspot.com/marketing/best-free-fonts-designers.

15. Trade Gothic Display
If you really can't limit yourself to black and white typefaces, then we've got the solution just for you. Designed by Lynne Yun at Monotype and available via MyFonts, Trade Gothic Display is full of colour, character and charm. Perfect for display posters, advertising campaigns or publications, it's based on the Trade Gothic Condensed Heavy typeface and can really stand its own ground.
16. Elixia
Based around a hexagonal grid, Elixia is a slightly condensed typeface with a strong vertical emphasis. It was created by artist and designer Kimmy Lee back in 2005, and includes upper case, lower case, numerals, extended characters, accents and stylistic alternates. Elixia would be best suited for use as a decorative display font, thanks to its mystical, futuristic vibe.

17. Horizon

Horizon is a simple but retro font that elicits images of an old outer space movie. And yet, it still holds up.
18. Gilbert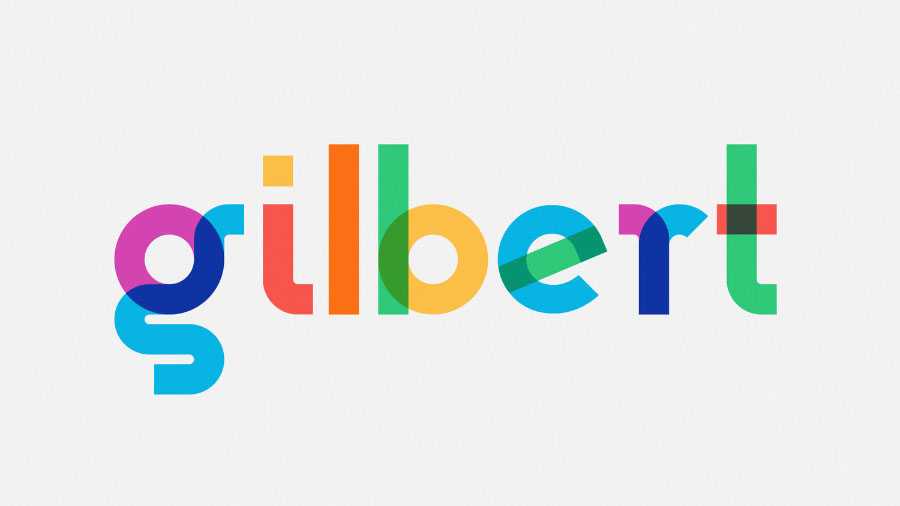 Gilbert Baker, who died in 2017, was a LGBTQ activist and artist who's best known for creating the iconic rainbow flag, and he's been commemorated by this striking free display font. Designed with headlines and banner slogans in mind, Gilbert is available as a standard vector font as well as a colour font in OpenType-SVG format, and an animated version.

19. AXIS
AXIS was developed by New York-based graphic designer Jean M Wojciechowski. It is a sans serif font. The font was created for urban environment with inspiration from geometry. AXIS should be your choice for the designs that are intended to give a message of happiness. Many vegetable and food product supermarkets have incorporated this font to build logo and brand identity.
20. Paralines Font
Featuring idiosyncratic use of parallel lines, Paralines takes inspiration from both decades-old design and modern-day typography. This free font would suit any project aiming to evoke the graphic design of the 1970s and early 1980s. It's the work of freelance UK designer Lewis Latham.

I hope you like this post, please share it with your friends on facebook.
Top 20 free fonts for designers | Shivam creation